The 2-way Boston Acoustics Classic Series 26 speakers (6" woofer, 1" tweeter) offered mostly faithful reproduction of sound at a low price ($125 each). Measuring their frequency response yields relatively flat pass-band except for an audible notch at 3kHz, resulting from a poor cross-over and destructive interference between the woofer and sound reflected from the back wall of the speaker.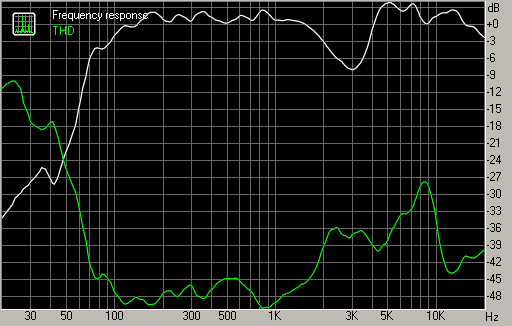 CS26 Frequency response*. Ignore the sub-100Hz part due to a limitation of my equipment.
Speaker/room EQ can easily correct for the dip, so the real weakness of the speaker is lack of deep bass, which here we will correct (I listen to them without a subwoofer).
The speakers' bass reflex port can be improved in 2 ways.:
The port was originally tuned at 55 Hz. I wanted to bring the resonance lower for deeper bass - basically consciously trade off SPL at 50-60 Hz for reachability of 30-40 Hz.
The port is right behind the woofer, passing the mid-range straight trough. These waves then reflect back from objects behind the speaker, creating a noticeable interference pattern, as seen in the below figure. That's quite common with all straight port designs - play a 1 kHz tone through your speakers and move your head around - the notches and peaks will be very obvious.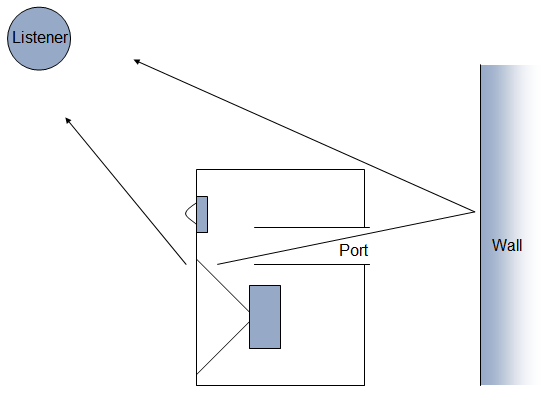 The bass reflex passes mid-band signals straight-through, which interfere with frontal sound.
The port length is roughly inversely proportional to the square of the resonance frequency. I wanted to bring the resonance to around 45 Hz, or a 50% increase in port length. That would make the port longer than the depth of the speaker. Fortunately, the way I solved this, also mostly eliminated the mid-band pass through problem - I made a turn inside the port, midway through.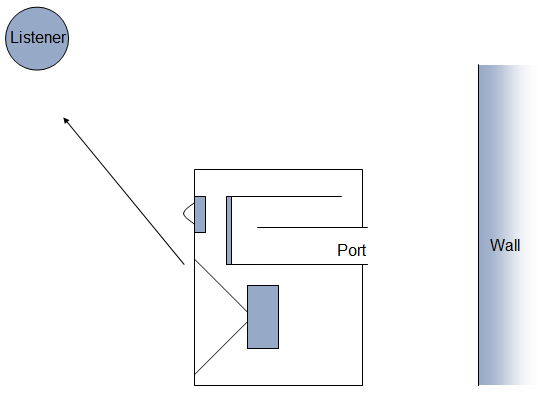 Serpentine bass port has lower resonance and blocks unwanted signals. I used sound blocking rubber on the outer side of the turn.
I constructed the new port from 2" ABS (aka gutter) pipes and ABS cement (which actually disolves the plastic and makes the final pieces appear molded).